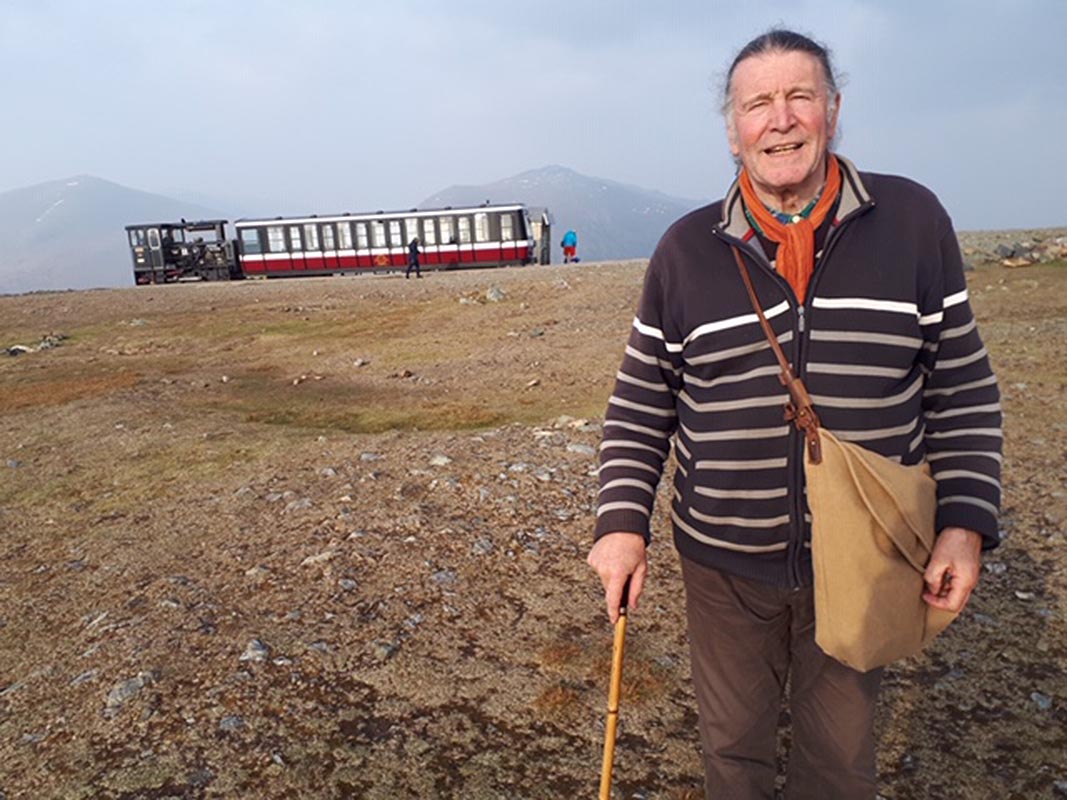 David Petersen
I was born in Cardiff and my first job was working in the steelworks (ASW). I then studied Fine Art at Newport College of Art and then at London University. I worked at Elstree Studios for MGM. Then was Head of the Sculpture Department at Harrow School of Art. I then went part-time as a Lecturer in both London and Newport, before going full-time as a Lecturer in Newport College of Art.
Then for 4 years I was Senior Lecturer in the Faculty of Art and Design, Gwent College of Higher Education.
I was Visual Art Advisor to South East Wales Arts Association (SEWAA), North Gwent Festival of the Arts and Visual Arts Director of Rhymney Valley Festival. I became a Trustee of the Civic Trust for Wales. Chairman of Association of Artists and Designers in Wales (AADW) and a Craft Committee member of the Welsh Arts Council (WAC) and Fine Art Advisor Panel member to the South Glamorgan Institute of Higher Education, Cardiff.
I was appointed as the Head of Three Dimensional Area of Dyfed College of Art and then Head of Sculpture at the same College.
I then set up my own studios and forge in St Clears (which I still operate).
I was elected as Chairman of British Artist Blacksmiths Association (BABA).
Chairman and founder member of Origin (Dyfed), which now has a number of branches throughout Wales.
I then carried out a number of 'Artist in Residence' both here in Wales and further afield. I have been a guest demonstrator in America on several occasions, Germany, Russia (several times), Canada, France, Spain and several times in Brussels.
I have made over 80 programmes for TV, writing and presenting, as well as many films for large screen and countless radio programmes.
I was chairman of the First International Festival of Iron, held in Cardiff. I led the Welsh Delegation to the Interceltic Festival in Lorient, Brittany for 30 years.
I have had over 300 exhibitions of my work both here in Wales and Internationally.
I have carried out hundreds of commissions worldwide and continue to do so!
I have been very fortunate to have had and have some wonderful assistants in my studios who have helped me to create some great sculptures and art works. I have 3 sons who are all sculptors and blacksmiths in their own right. Some commissions require that we co-operate in their manufacture and this we have done with great enthusiasm!