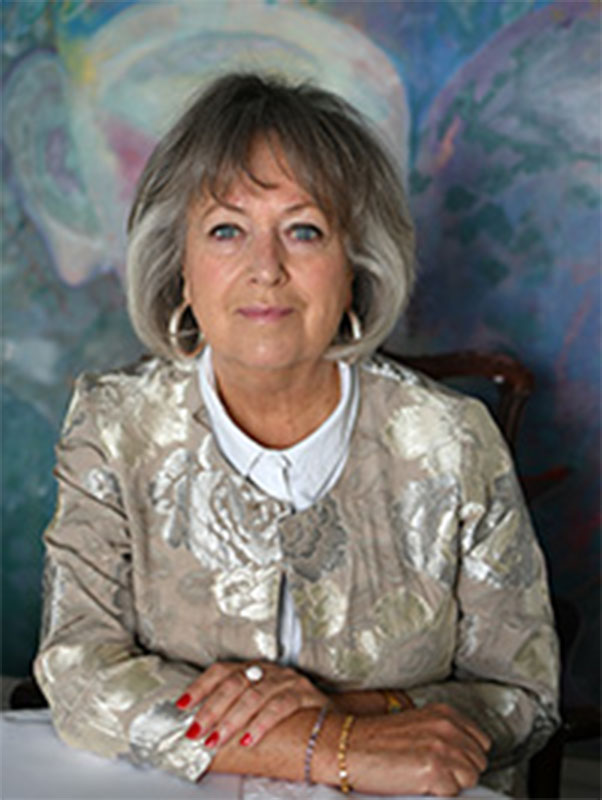 Professor Gerda Roper
1980  Having worked in Painting and Sculpture on the BA Hons Fine Art course at Newport, Sheffield, Croydon and Hull, I started teaching Life Drawing and Art History on the Foundation Course at Newport (and loved it).
1980  Exhibition of 100 Drawings at Llantarnam Grange, Cwmbran.
1981  One person show at Newport Museum and Art Gallery of 135 works. Work was acquired for the Collection there and by the Contemporary Art Society Wales.
1984  Moved to Newcastle Upon Tyne to be a Course Leader on the MA Fine Art
1985  Selected for "Women Artists in Wales "an Arts Council Touring Show of eight artists curated by Moira Vincentelli and touring five venues throughout Wales.
1984-2015  I painted, maintained a studio and worked as an academic with one person shows and group shows in UK and abroad.
2015-16  Retired and returned to live in Wales.
2019  Member of the Welsh Group.
2020  I paint and draw about women's lives and perceptions. I embrace reality, myth, allegory and fiction. I have wanted to be like Medusa with a head of writhing snakes at Board meetings. I have wanted like Daphne to turn into a tree when unvalued in a relationship. I have wanted to communicate the joy I had in my child and in my own childhood.
2020  In my work I like to use moments of stillness, a sense of anticipation, arrested time, the need for silence and times where one has to hold one's breath. I like when all is stilled in the whirl of life and a kind of awakening arises in the midst of it all.
2020  In Painting, I try to engage a particular paint handling that resonates with the subject matter. I believe that one reads a painting as much by how it is painted as what it describes.
2020  I like to draw in series and as with painting, I love it when momentum sets in.
I like how Nureyev needed to "know what" he was dancing, which of course could only become itself, through him dancing it. Similarly, I try to hold a "what" in what I do even though it frequently only comes into being through the handling.
Website: www.gerdaroper.com