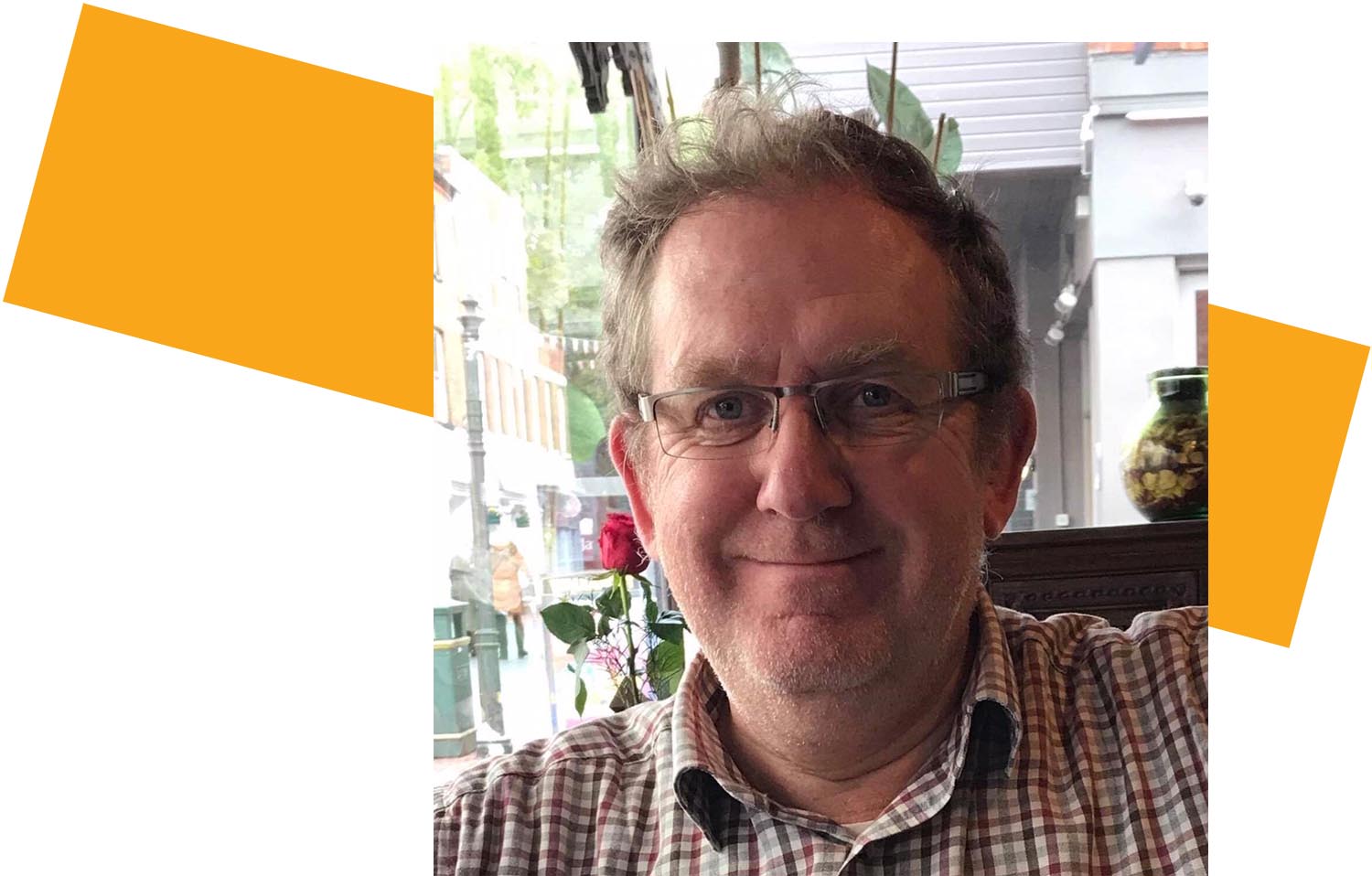 Steve Maguire
A reflection on the ongoing positive influence that attending Newport Art College in the early eighties has had on my work and remained with me.
When I was at school I was taught, one-to-one, for 2 years, by an abstract printmaker and figurative painter Dennis Hawkins (Slade 1949-52). I was very fortunate and it was a very creative and formative period for me.
Arriving via clearing at Newport, bedding down in the dismal halls of residence, I wasn't very sure what on earth was going on, or why I was there.
Thus began a 2-and-a-half-year period of pissing about and discovering, interspersed with some very good Art History lectures, music and amateur hedonism. Good mates were met up with, and then a frightening realization in the final 6 months that I needed to get a degree, or just write off my time spectacularly.
I had re-invented myself as a Fine Art photographer, using medium format to capture any abstract or quirky form that presented itself in the viewfinder. I learnt the darkroom skills I needed to produce a portfolio of my best work for the degree show.
My final external assessment was by Sue Davies, founder of the Photographers Gallery, London (Newport always excelled at inviting the best visiting lecturers).
Sue was accompanied by Ernie Zobole, Jack Crabtree, Ivor Davies, John Selway and my 'personal' tutor Keith who I had been consistently in conflict with.
John commenced by describing my photos as 'painterly' which immediately set the scene, collective enjoyment, reflecting on painterly references and influence, and an altogether positive experience. …Got a 2:1.
What I hadn't realized over the time I was at Newport, was that my power of observation, balance, composition, harmony and perception was continuously growing in its own petri dish.
I left Newport and drifted into working in a Fine Art picture framers and assisting in recording studios. Altogether moving in a different and more technical direction.
In my head my Degree in Fine Art had suddenly become redundant, but I transferred it to a Post Graduate Engineering Design qualification, learning advanced manufacturing technologies, computer aided design to manufacture, materials etc.
I spent the next 20 years in process machine 'Design to Manufacture' which took me all over the world. I hold joint patents in packaging designs.
My work has been very diverse, from producing 3D animated fly-through layouts for Cadbury packing lines (because executives couldn't read technical drawings) to designing and implementing a plant to generate electricity from black bin waste and sewage.
I've been fortunate to now retire from daily problem solving, and now indulge my hobbies of music, motorcycles, classic cars and do a bit of buying and selling.
I don't call myself an Artist, but I guess I can do if I want to.
P.S. Throughout I have also been a reasonably accomplished and occasionally acclaimed guitarist.