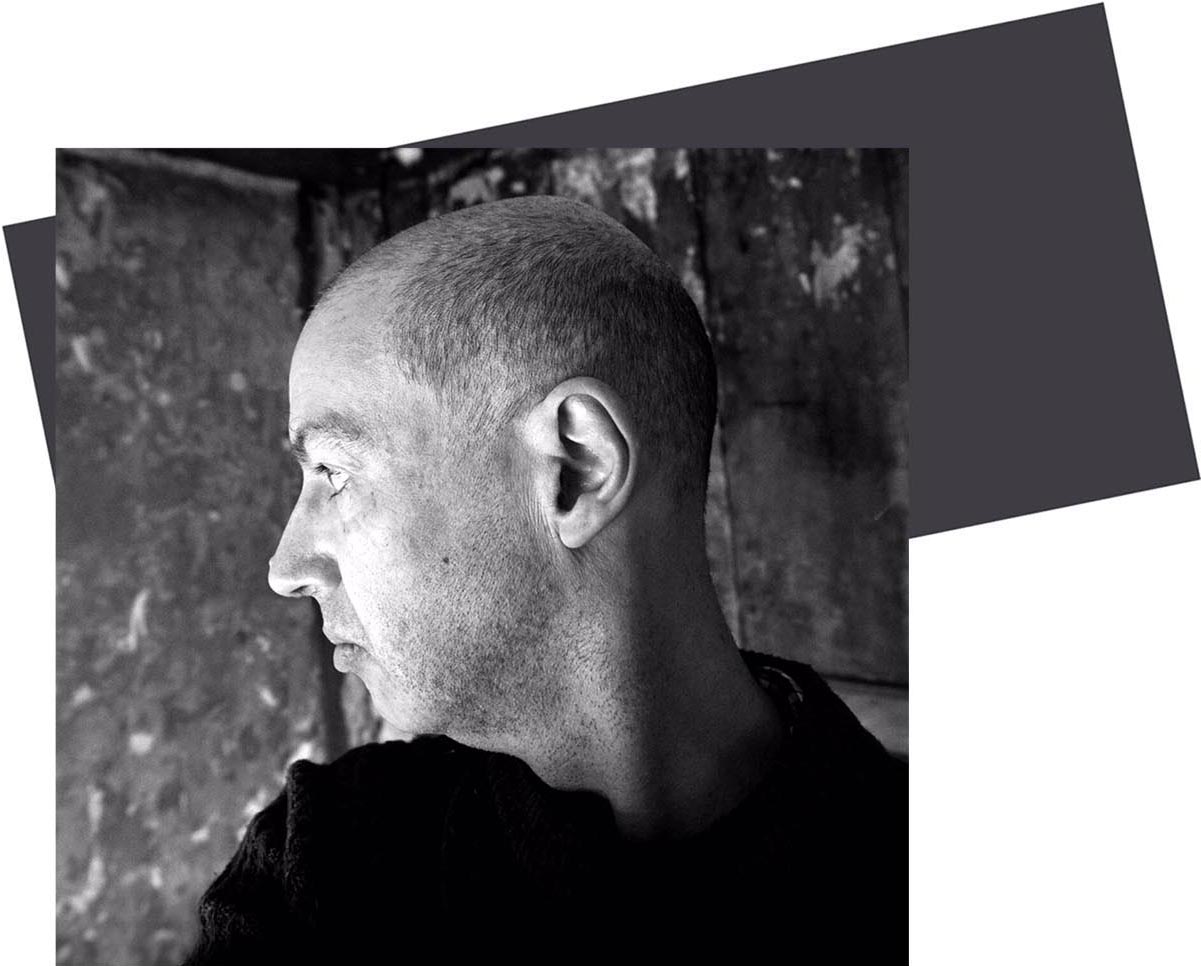 Philip Cumpstone
Born: Oxford 1964.
Philip moved to south Wales aged 6, becoming immediately fascinated with the physical grime, terraced houses, severe sloping topography and the extensive industrial landscape. He considers himself fortunate in witnessing the very tail end of the era of tin-baths and gas-mantles. Pit remains, abandoned modernism, contamination and dust. For him this was reflected in the black and white televisions, the hard machismo and displacement of social skills within Spaghetti Westerns and of the many people disfigured from industrial accidents. Missing fingers, glass eyes and an inexplicable casual racism. In due course his primary education was at Pontlottyn Junior School, his mind prised open by the coincidental flourishing of a fresh, visionary brigade of patchouli-oiled leather jacketed hipsters. Adroit articulate Marxist educators, embedding the primary metaphysical skills of questioning, deconstruction and exploration. Secondary education was at Heolddu Comprehensive School, Bargoed, 1976-1984.
Multi-Cultural awakening:
Philip moved from the family home in Fochriw, aged 19, to Ebenezer Terrace, Newport, Gwent. The 10-month cultural revolution that was the 1984/85 Art and Design Foundation Course at Emlyn Street annex awaited. He continued on at Newport to complete his BA(Hons) in Graphic Design at Clarence Place, graduating with a 2.1 degree in 1988. He moved to Birmingham the same year, attending the University of Central England at Gosta Green. Here he completed an MA in Graphic Design, graduating in 1989.
Employments
During the MA he was invited to teach at the Matthew Bolton Technical College on the National Diploma course in Graphic Design as a visiting Illustration tutor.  In 1991 he joined the Social History Department at Birmingham City Museums and Art Gallery as an Interpreter at historic sites around the city for the next six years.
Returning to South Wales after an absence of 8 years, he settled for a further six at Graig y Betting, an isolated stone Bothy on the Gwrhyd Road in the Swansea Valley. After a short stint as a jobbing studio Graphic Designer, he was approached by the Art Department at Gower College Swansea where he taught History of Art, Graphic Design, Typography and was a personal tutor for 18 years. He spent a subsequent year as a supply teacher within the SEN (Special Educational Needs) and EBD (Emotional and Behavioural Disorder) sector before becoming A-Level Coordinator for the Graphic Design and Photography courses at Coleg Sir Gar, Llanelli.
In April 2018 he paid off his mortgage on Temperance Cottage at Cwmllynfell, on the very edge of the Black Mountain. Consciously deciding to take a break from teaching, he has become focused on creating a Welsh stick-chair making business as well as expanding out into artisan bread-making for his own nutritional wellbeing, engagement and satisfaction.
Professional memberships
In 1994 Philip was elected a member of the Society of Architectural and Industrial Illustrators, in 2015 elected a member of the Society of Authors and in 2016 became an Adobe Certified Associate (Print and Paper Publishing) Philip has also been an intermittent hanger-on of The Twentieth Century Society and The Association of Illustrators.
Welsh stick chairs
Philip has been researching and exploring the historic context of the artisan built, pre-industrial chair. A calling that he has attributed to a subconscious reaction to his art education predominantly being in the realm of the 2-dimensional. "I felt increasingly that I needed to explore 3D, at the same time as rebuilding, refurbishing and extending the fabric of the building that is my home.  My preoccupation with architecture from the point of view of shelter has been life long". He is also very absorbed in making bread, growing herbs, vegetables and as far as is realistically possible, moving towards a life of self-sufficiency and contemplative solitude.
Always keep a dictionary on the bedside table. You never know when you might need it.