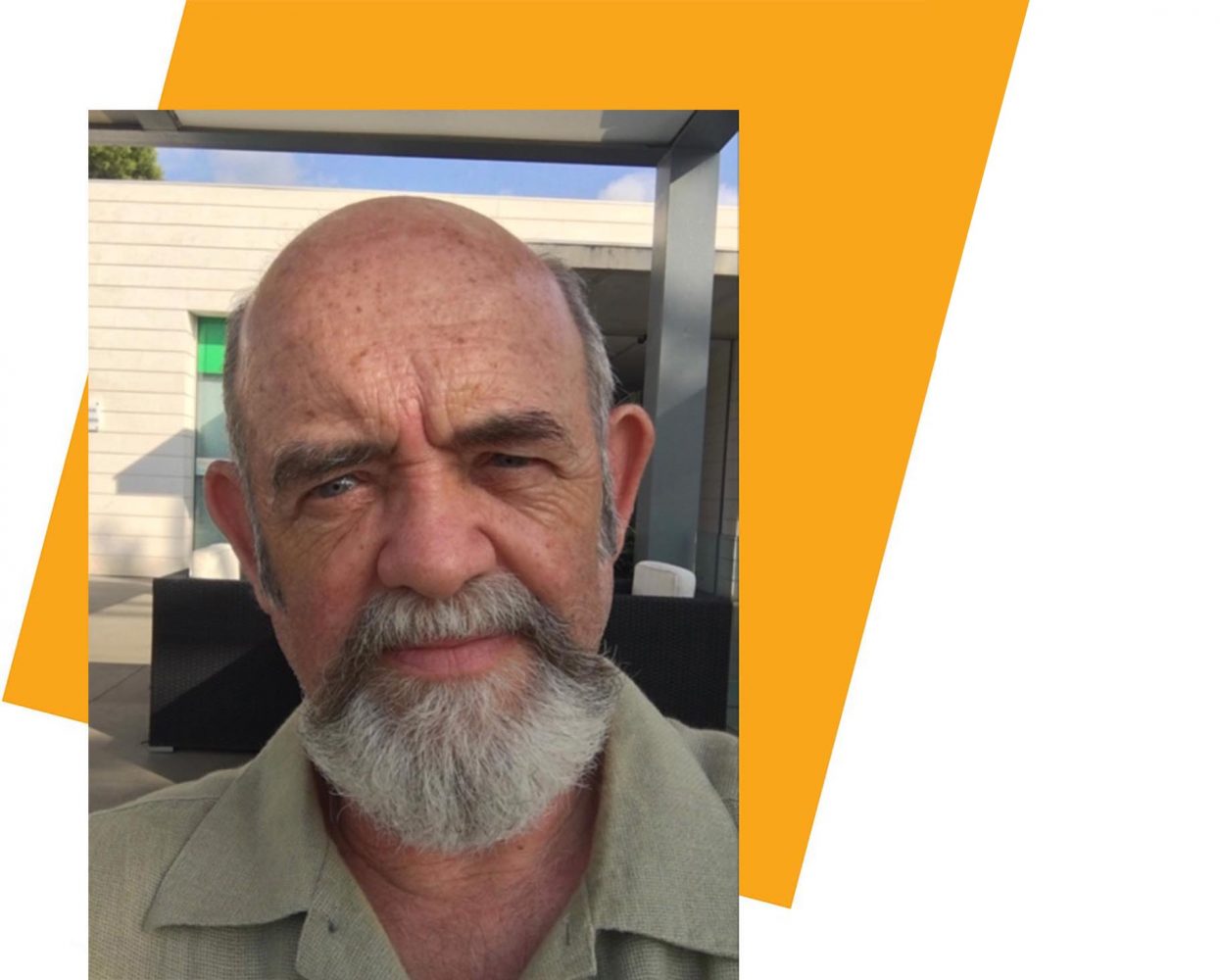 John Exton
(Newport 1966 -1969 Graphic Design)
I left Secondary School at 15, with no qualifications. My education really started with 4 years of Art School in Wakefield, gaining sufficient GCE's for admittance to the Dip A.D. course. Newport was a formative time. I walked through those double doors and opened a path to my future career. I was fortunate to win a competition open to all artists with Welsh connections throughout Europe for the first edition of the Welsh magazine 'Mabon'. I also had designs exhibited in the Design Centre for Tywysog Cymru. Throughout I was supported and encouraged by my parents…I can never repay them.
In Newport I met people from all backgrounds, who opened up vast horizons, extending and challenging Art in all its facets. John Wright, Derek Butler, Jeff Clements, Doug Halliday, Charlie Gillard, Harry Meadows, Les Darbourne, Steve Atkinson, to name but a few of the staff, pushed and cajoled us throughout our formative three years.
A teaching career followed…
Kingston High School, Hull. Art teacher (2 years)
School of Art Nuneaton. Lecturer i/c of Printmaking (2 Years)
Aylestone School, Hereford. Head of Dept of Aesthetic and Creative Studies (6 ½ years)
Clarendon College, Nottingham. Head of Foundation Course. (2 ½ years)
King's School, Worcester. Head of Dept. (12 Years)
Monmouth School. Head of Dept. (15 years)
In addition to these positions I taught part time in Prep School, Borstal, various Colleges of Art, as well as being an Assistant Principal Moderator for OCR, visiting Schools and Colleges throughout the UK, I taught in Hong Kong, devising units of B.A. for Chinese Art teachers. I was also seconded to the Ministry of Education. Singapore, advising on 'A' level Art.
In addition, I have acted as trainer, organising meetings, debating standards, new examinations and pilot schemes. I have also created residential courses in West Cornwall, working with a large number of artists.
As a teacher my mantra was simple. 'I am the bridge across which many will pass'.  Teaching has been a fundamental part of my life. Working in State and Independent Schools, teaching and lecturing in Comprehensives, Colleges of Art and Cheltenham and Gloucester University. I have been fortunate to meet, work alongside, and observe good and bad practice.
As a teacher I lit the blue touch paper to many a firework, allowing students to creatively explode.
My wife, Sue and myself, taught together at Monmouth. We are part of the Mari Lwyd tradition, and appear throughout the UK, with our stable of 4.
I have two highly creative children from my previous marriage, Morwenna and Gweniver.
My life has been a creative adventure. My main canvas has been the students I have taught and nurtured.
My personal work centres around Photography, Jewellery and Illustration.