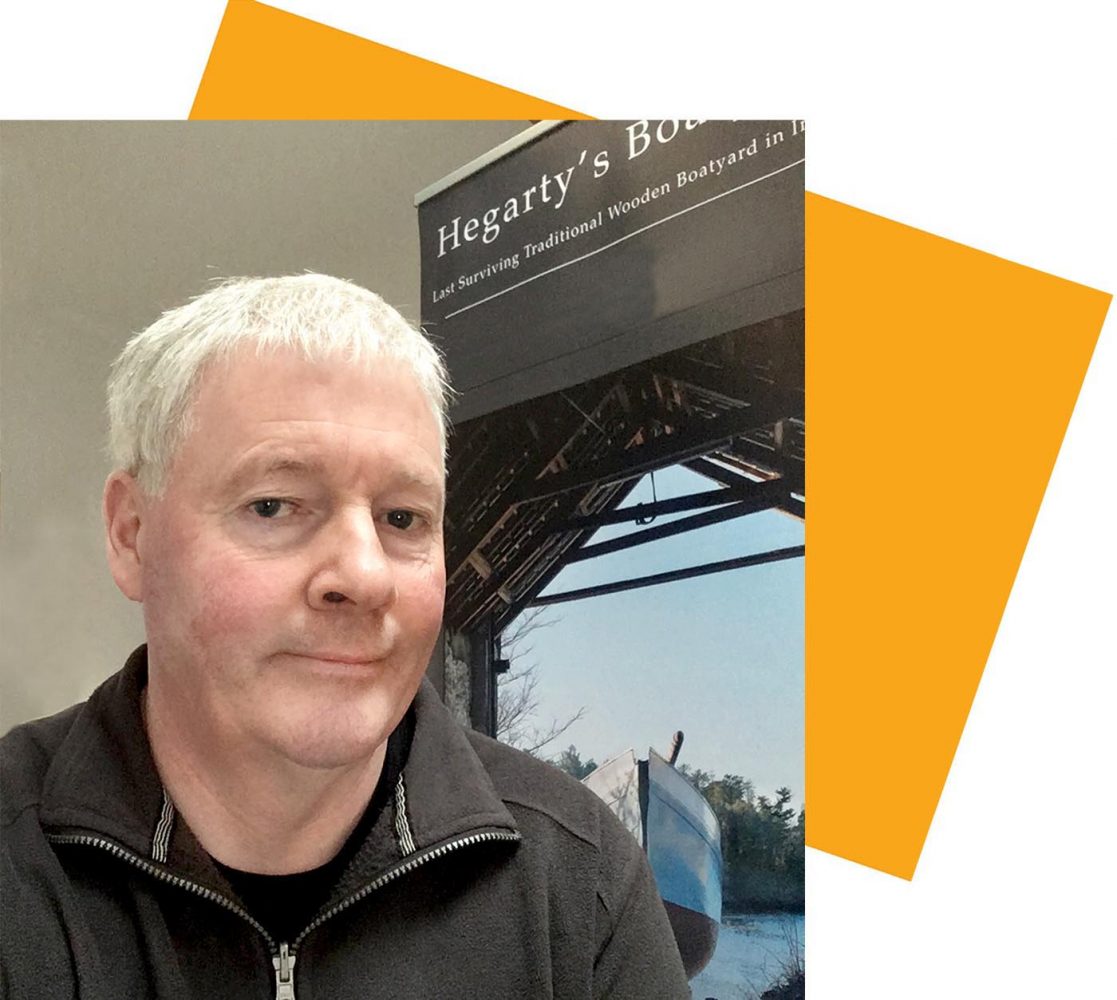 Kevin O'Farrell
1977–1979: Gwent College of Higher Education, Newport, Documentary Photography, two-year course, received a Diploma in Documentary Photography, under David Hurn and John Charity.
I was extremely lucky to be accepted on the Documentary course at Newport, I was seventeen years of age at the interview and just eighteen when I started, it was to be the fourth year of running the course and at that time, I was the youngest to have been accepted and stayed the full two years, (at that time you could do one or two years).
It was an incredible experience. It was the first time in my life I was doing exactly what I wanted to do, I was so lucky to discover that at an early age. Having done a foundation in Art and Design before going to Newport, I knew the type of photography I wanted to pursue and Newport was the only place to be. It was an inspirational place, the ethos and passion for photography, has remained an important part of my life for the last forty years. It was John Charity who made me understand that quality of life and the way one lived and worked was so important, which led myself moving back to live in Ireland in 1980, with my wife to be, Jane, (who worked as a secretary in Clarence Place, main office). We have been married since 1982 and are still together.
Freelance Documentary Photographer, from 1980 onwards.
Promoted and taught Irish Photography workshops with Christine Redmond, Paul Hill and Martin Parr.
As a photographer I have had articles about my work published in The British Journal of Photography, Amateur Photographer Magazine, Creative Camera and Wooden Boat Magazine USA.
Ireland Project Book
Freelance photographer for Irish Times, Sunday Business Post, The Sunday Tribune, Daily Express and various other publications and book projects
In 1986 was awarded an Irish Arts Council Visual Arts Bursary for the photographic project Bathing Places.
First photographer in Ireland to be awarded by the Irish Arts Council, Artist in Residence at St Clare's Convent School Kenmare Co. Kerry which resulted in an Exhibition in the Douglas Hyde Gallery in Dublin.
Recent work has been the Fishy Fishy Cookbook Published to go with RTE's Martin's Mad about Fish.
Traditional Boats of Ireland Project
Presently working on Hegarty's Boatyard, a major photographic touring exhibition and book publication. A long term project, taken over the last twenty-five years, documenting Irelands last surviving traditional wooden boatyard. Travelling in Ireland and the North in 2020 and ending in the National Maritime Museum in Cornwall, in 2021
Solo Touring Exhibitions: Bathing Places : Opened in the Project Arts Centre in 1988 With Tom Mc Ginty (The Dice Man). Wexford Arts Centre, Wexford, Garter Lane Arts Centre Waterford, Butler Gallery, Kilkenny, Triskel Arts Centre, Cork, Cibeal Cincise, Kenmare, Limerick City Art Centre, Nuns Island Arts Centre, Galway, Corner House Gallery in Manchester UK and the Side Gallery in Newcastle in the UK.
Solo Exhibitions: The Gallery of Photography, Dublin, Cibeal Cincise, Kenmare, Bandon Pottery, Co. Cork, The Irish Stock Exchange, Dublin and West Cork Arts Centre, Skibbereen Co. Cork.
Group Exhibitions : First Welsh Open, Foto Gallery, Cardiff, Wales, Crawford Municipal Art Gallery, Cork, Ireland 85, Zurich, 'Ireland 85' Zurich, Switzerland, Irish Contemporary Photography, Guinness Hop Store Dublin, 30 CONTEMPORARY COLLECTION at the Gallery of Photography, Dublin, and 2017, 2018 and 2019 Members Show Uillinn:West Cork Arts Centre, Skibbereen, Co Cork.