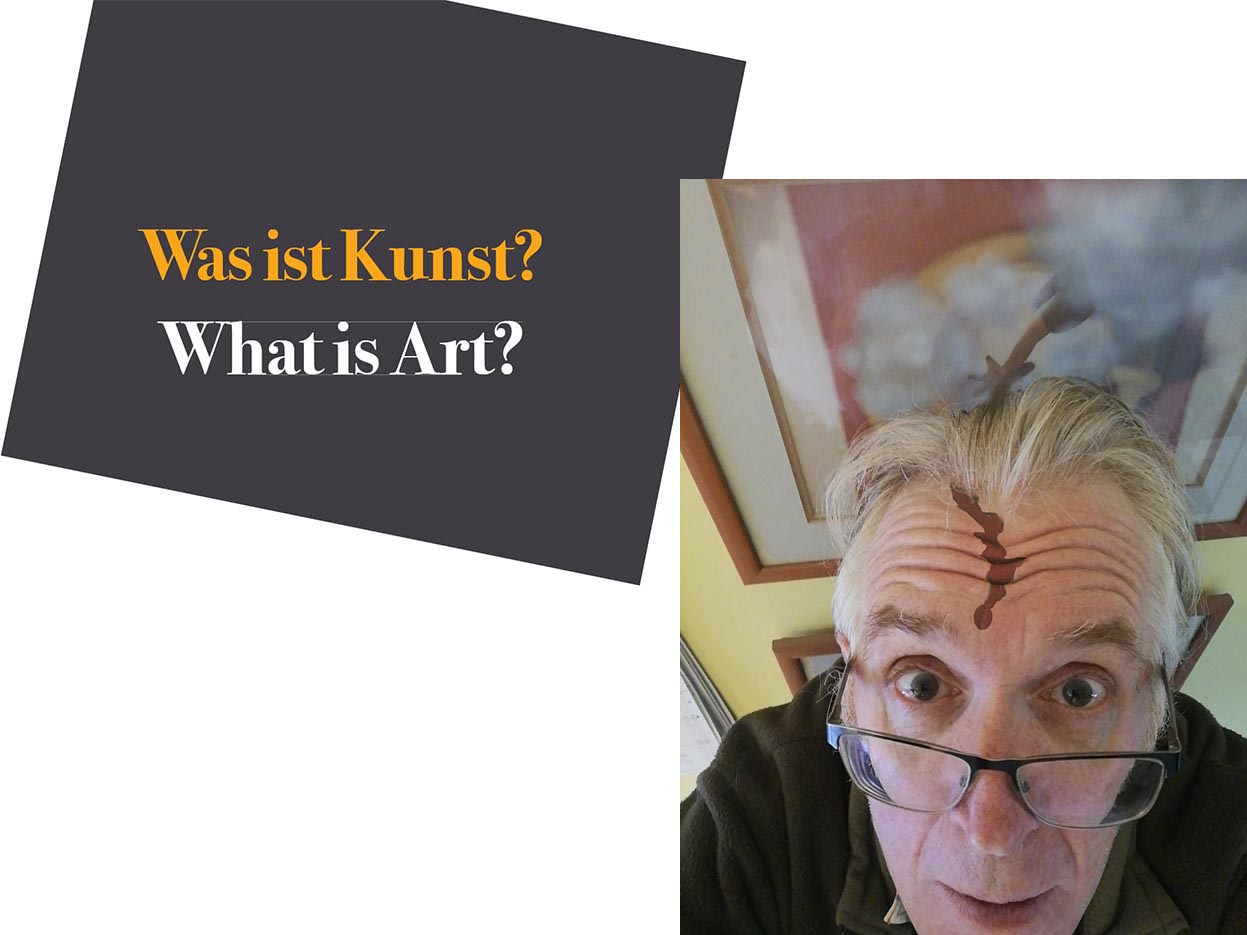 Graham Bebbington
I first saw this on a poster while hitching in Germany and seems appropriate 40+ years on when thinking about Newport College of Art and its influence on my life. In that case it was an exhibition of Modern Art in Hamburg. In my case it has been a lifetime trying to find the answer.
Newport gave me the space to explore a new world of different types of art in my Graphic Design Course. The College showed me different ways of seeing through drawing, painting, photography, calligraphy, typography and, more importantly for me, the moving image. I had discovered concentrating on one image and moving type a bit to the left or right didn't rock my world. My love was on moving stuff around in the surreal way of my hero at the time Terry Gilliam with the hope that one day I could animate in the style of Road Runner, Scooby Doo or Baloo. Excellent tutors and a group of very creative and supportive friends/ students during the 3 years there gave me the passion, curiosity and perseverance to pursue my dream.
After leaving Newport I signed on at home in Cheshire in between various part time jobs and sleeping on friends floors in London while knocking on various studio doors until almost a year to the day of leaving Newport getting a job assisting in medical animation. From there I moved around different studios as a freelance artist learning about the different areas of animation where I discovered Special Effects and immediately fell in love with the abstract world of fire, water, snow, shadows etc. I became well known for being skilled in the field and had a wide and varied 30+ year career as a result.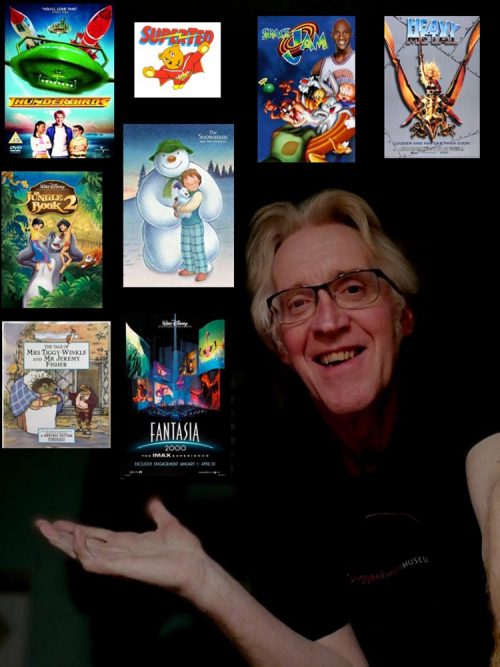 Below are some of the highlights:
FX specialist on the 'Snowman' for TVC for Channel 4.
FX specialist on the 80's TV series 'SuperTed' in Cardiff.
FX specialist on 'When the Wind Blows' for TVC for Channel 4.
FX animator 'Balto' for Amblimation (Now Dreamworks).
FX supervisor on 'Space Jam' in London (Premier Films for Warner Brothers).
FX animator on 'The Thief and the Cobbler' for Richard Williams Animation.
Journeyman animator on 'Fantasia 2000' for Walt Disney, Los Angeles.
FX animator on 'Jungle Book 2' Tandem Films for Walt Disney, London.
FX animator on title sequence for 'Thunderbirds' for Nexus Productions.
Animator on the 'Snowman and the Snowdog' for Lupus Films for Channel 4.
Added to this are many commercials, pop promos and title sequences during my time in the creative hub that was London in the 80's and 90's. I am no longer a full time professional animator but will always have a passion for it and art in all its forms thanks to the early seeds planted at Newport College.