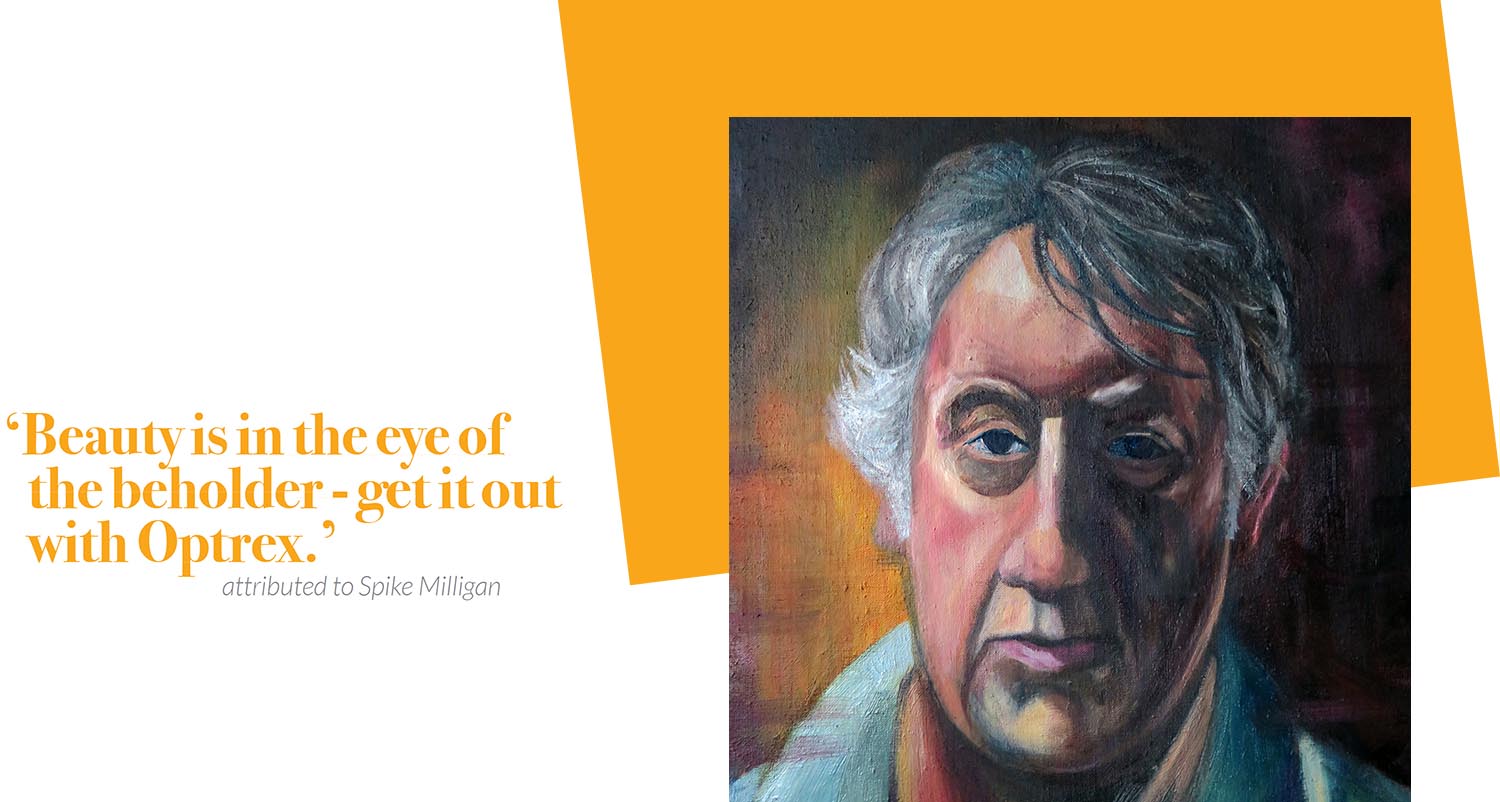 Gerard Whyman
1965  Born in April in the week that Cliff Richard was at number one with 'The Minute You're Gone'. If it had been a week later I would have entered the world with The Beatles 'Ticket to Ride' at the top slot. I've never been cool.
1970-76  Primary school years. Remember being told off for using a blunt pencil and using a paintbrush in a rough manner while painting. Early signs of an artist in the making.
1976-84  High school years. Gained a batch of ordinary 'O' levels and not so advanced 'A' levels. Developed an interest in Art despite doing A level Art.
1984-85  Foundation Art/Design at Gwent College of Higher Education. Fairly shaky foundations at best and consequently took a year out to put together a portfolio. Discover I can draw decent looking architectural pictures.
1986-89  BA Graphic Design, Clarence Place. Scratched enough together to get a 2/2 degree. The main thing I learnt is that I wasn't cut out (and paste) for a career as a graphic designer.
1990  However, that didn't stop me from working as one. It was at the South Wales Argus so maybe that doesn't count.
1991-93  Scribbling, sketching, scratching around to get illustration work trying to find direction but with scant success. Spent a lot of time reading psychology books, trying to find direction etc. etc.
1994  Get first gag cartoon published in The Spectator (est. 1828). Discover that I'm now a cartoonist. Also discover ability to write very bad puns.
1995  Try desperately hard to get more cartoons published. Drawing odds and sods in equal measure.
1996  Get second cartoon published in The Oldie. There's no stopping me now.
1997-  First appearance in Private Eye, on eve of New Labour election victory. Start of a run of appearances in the re-launched Punch, over 50 cartoons in it between 1997 and 2001. Start selling original artwork at London Cartoon Gallery. Regular cartoon appearances in low, middle and top shelf magazines in diverse titles ranging from Cat World, New Statesman, New Humanist and Fiesta. Commissioned work includes caricaturing. Cartoon exhibited in political show at Oxo Tower, London. Start to go to life drawing classes which I've tried to keep up over the last twenty years.               
2003-05  Cartoonist for M&G Investments promo campaign – total lack of financial knowledge no barrier.
2003-  Joined premier bus and coach operators' trade journal, routeONE magazine, as weekly editorial cartoonist, now approaching 17 years with them. Can now draw a London Routemaster from memory as a result.
2005-2011  Regular cartoon contributor to Reader's Digest magazine. Join Cardiff Drawing Group to help develop my more 'serious' art. Exhibit with them at the Old Library, Cardiff, 2009 in a show based on the parks of Cardiff and an exhibition of work based on a literary theme at Barry Art Gallery, 2011.  Designed and painted dragon sculptures in Newport's Super Dragon trails of 2010 and 2012. Self-published a selection of my cartoons in compilation 'Oddly Distracted'.
2013-   Take studio space in Robbins Lane studios, Newport, painting landscape, architectural and figurative pieces in oil and acrylic.
2016-17 PGCE (PcET) completed at USW. Solo exhibition 'Newport Old and New' at Barnabas House, Newport showing contrasting styles of Newport architecture with line and wash drawings and oil and acrylic paintings. Join Society of Architectural Illustration as full member.
2019  Exhibition 'Split Person-artily' at Cwtsh, Stow Hill Newport shows off my diverse selection of my cartoons, paintings and drawings. The puns don't get any better and I'm still trying to find my direction…