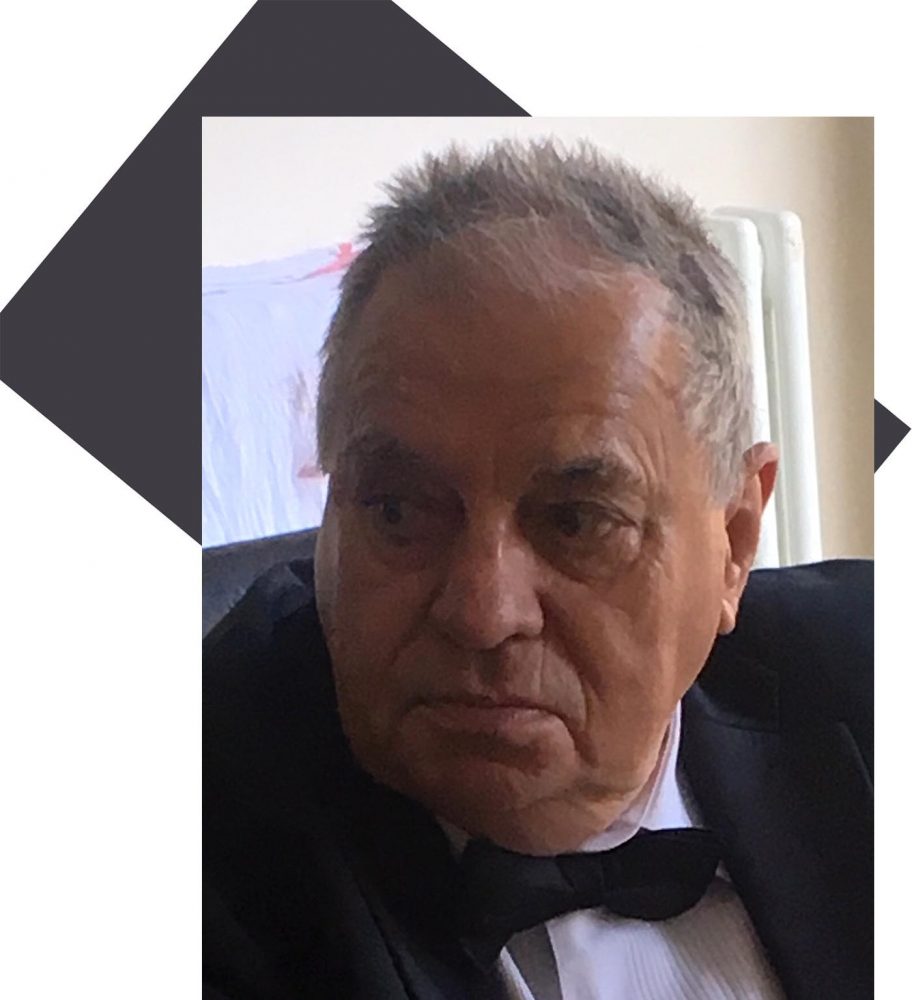 George Wilson
Like most of my peers, I joined the Documentary Photography course as a mature student, having clocked up over twenty years of working life in various jobs: laboratory technician; road manager; postman; telephone engineer to name a few. Photography had always been an interest and when the opportunity arose I applied to the course, and was lucky to be accepted.
When I left Newport and went to live in Kent with Gill, I took a temporary job in an amusement arcade. During the two years I spent there, I amassed quite a collection of photographs of the characters and activities in this small community.
I left the arcade at the same time as Gill quit her job, shortly before our son Alex was born. During 1982, we attempted to build up freelance work, and set up our business the following year. We shared some clients through sub-contracted work from advertising agencies: industrial photography including Sheerness Steel, UK Paper companies, petroleum companies and so on; farming; PR work; all alongside my own documentary work in schools, hospitals and communities which I submitted to various publications with some success.
When the digital revolution happened and it became clear that we would both have to run with it or go out of business, I taught myself industry standard computer programmes and we both became fairly competent, first on PC then Mac.
Professional photography became an area in which it was increasing difficult to get work: everyone bought a digital camera and was doing it themselves. I was still submitting work to Alamy and taking pictures, but local industries I'd worked for had begun to fail and close.
Towards the end of our time in business, I was able to help Gill on the design side, putting together monthly publications, until that work was finally taken in-house by the agency. When Gill went into teaching and created networks with the local art school, an opportunity arose for a computer technician, and I ended up in the role, in a job share with a young digital artist, and I worked here part-time until 2008, when the first of many 'culls' in staffing at the now Arts university resulted in my redundancy. During our time in education, I was often called upon to photograph various projects at the Art School and I made my first film documenting an outreach event.
I have exhibited locally several times: and exhibition of analogue black and white photos of the less romantic aspect of life in a seaside town; 'Postcards from the Coast' an exhibition of colour digital postcard prints, again challenging traditional concepts of the seaside; and an exhibition of work last year which essentially updated the first exhibition and juxtaposed the images.
A couple of years ago, a chance exchange between two friends generated unexpected interest in my collection of arcade photographs.  A postgraduate photography student at the local Canterbury Christ Church University was looking for images of seaside culture in connection with his work, and contacted me about my photographs. He trawled through all the negatives (hundreds) and digitised the images. These are now formally entitled 'The George Wilson Collection' and are part of SEAS (The South East Archive of Digital Photography), to inform 'researchers into hitherto overlooked arcade cultures'. This links closely to the work of Dr Alan Meades, researcher at CCCU. The only other known collection of such work by award-winning photographer Ira Nowinski and is held at Stanford University in the United States offering an interesting comparison in the differing cultural contexts. The collection was exhibited at the inaugural exhibition of the Daphne Oram Gallery at Canterbury Christ Church University in March 2019, curated by Dr Karen Shepherdson, Reader on Photography at CCCU, who also co-curated 'Seaside Photographed' a major touring exhibition which began its journey at Turner Contemporary this year.