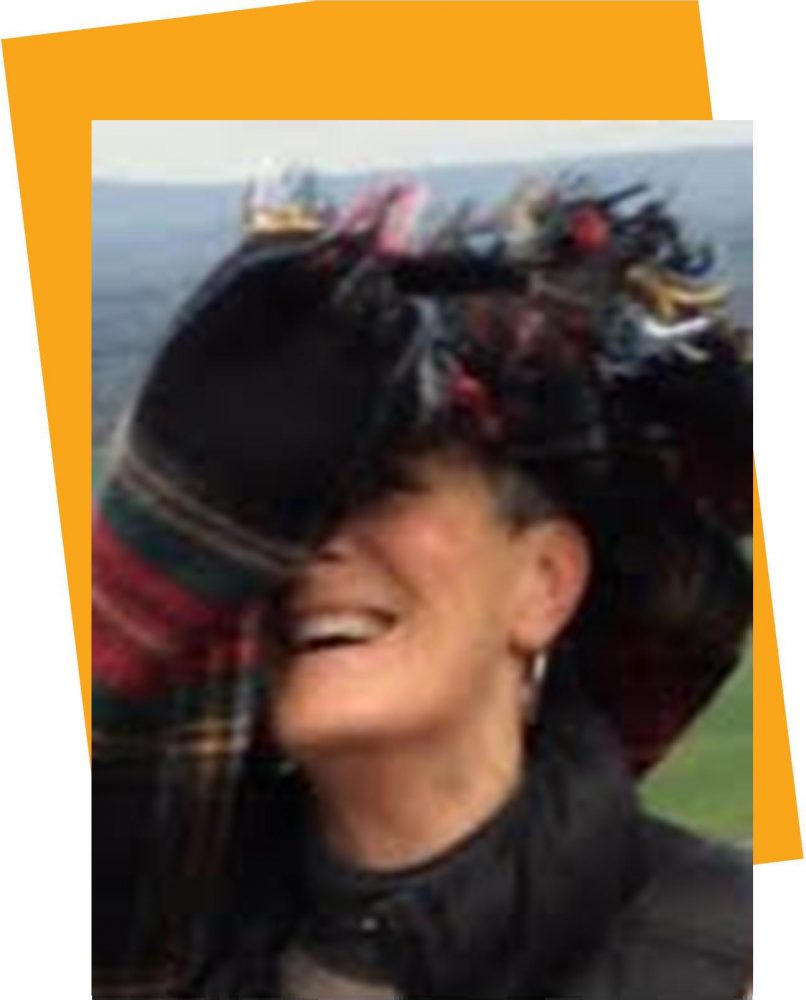 Fiona Windsor (née Watkins)
I have been involved in Art Education and Teaching all of my adult life.
My love for the subject began during my secondary education, which led me to pursue the Foundation Course at the age of sixteen, at the Fairoak Annexe of Newport Art School in 1976. From here I progressed to Clarence Place to pursue a Fine Art degree from 1977-1980. Here I had the great privilege of being tutored by the likes of John Selway, Ernie Zobole, Jack Crabtree and Keith Arnatt. Happy days!
This wonderful Art School was so important to the town of Newport, directly influencing music, fashion and creativity generally. It brought interesting people and their interesting lives to this working class town and all of this had such a positive impact on the economy and social fabric which in my view is now sadly missing.
After graduating I went on to complete my Art Teaching Certificate at Cardiff (Cyn Coed site) securing my first teaching post in 1981 in a very large girls comprehensive school in Barry.
I quickly realized this was my vocation and taught for 36 years in what was a very happy and thriving department and I am very proud to be able to say that I inspired many of the young people I taught to go on and pursue a career in the world of Art and Design. 
During my teaching career, I was lucky enough to be seconded onto the PGCE Art and Design course, where as a tutor I helped in supporting and guiding graduates to go on to become successful Art teachers.
I also took on the role of GCSE Art and Design moderator for the WJEC and still work for them to this day, but now as a team leader, travelling around Wales visiting art departments, supporting staff in maintaining the high standards of the board, through the delivery of a varied and creative syllabus.
Throughout this time I have always visited galleries looking at art around the world and will always continue to do so, believing that this is what feeds the soul of a creative mind.
And so to the present day… I am now officially "retired" but art is still an important aspect of my life. I am pleased to be part of this show which celebrates the wonderful legacy of Newport Art School and that Newport Museum and Art Gallery had the vision to acknowledge it's importance by hosting this exhibition.