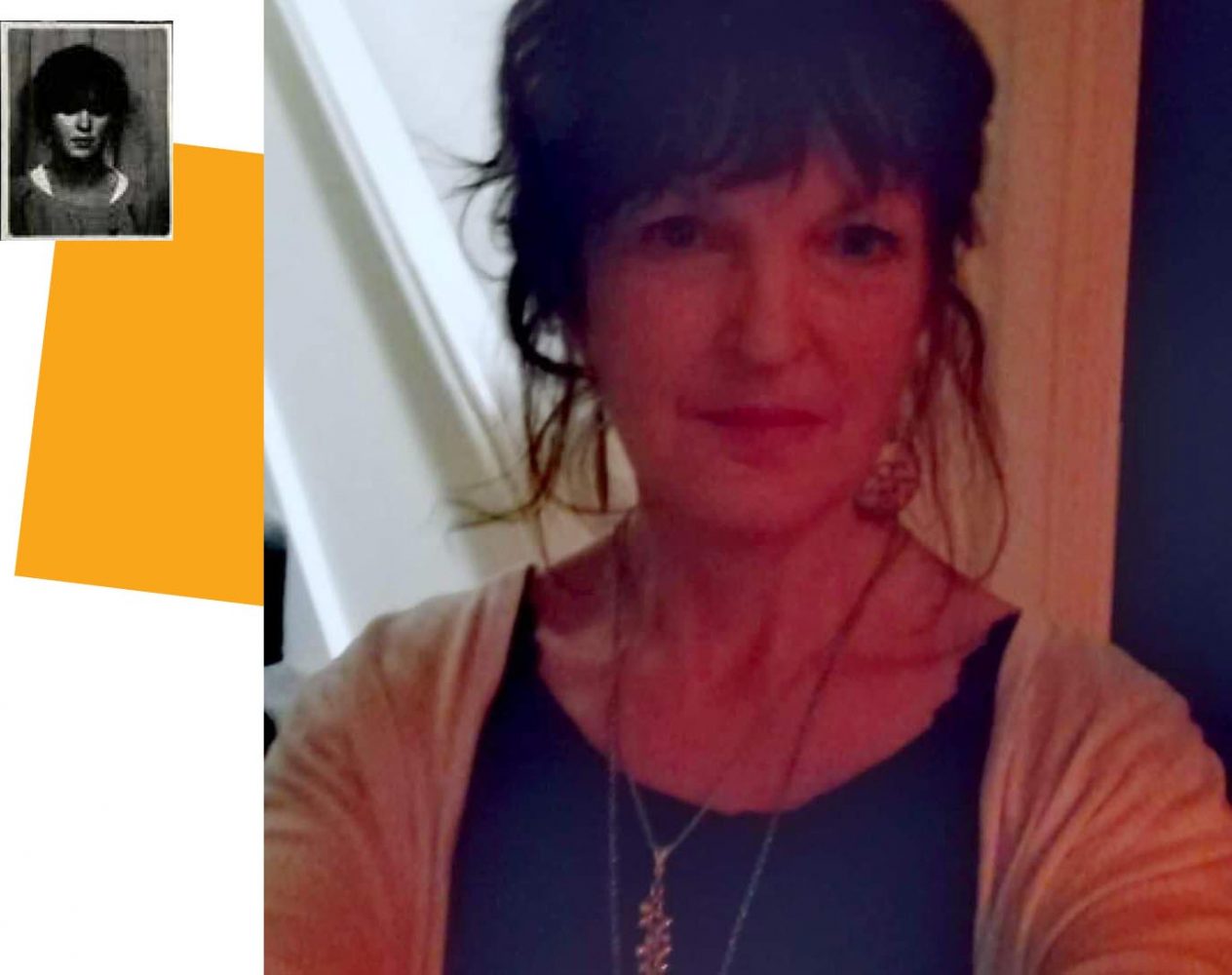 Elizabeth Buck
I believe that from a small child I had a huge and colourful imagination, but it took my Art Teacher to inspire me to apply for a Foundation Course. So it began, at age 17. Carmarthen, for a year's Foundation Course, and then I completed my degree at Newport in 1980. I was accepted on a PGCE Course in Cardiff. I loved it.
I moved to Portsmouth, and worked for a local Arts Centre creating design work. Worked as an Exhibition Officer with the City Council, creating a Travelling Exhibition on a single decker bus, visiting schools in the local area.
My first Art Teaching job was at Portsmouth Grammar School, such an inspiring and creative environment. I taught GCSE and 'A' Level Art, as well as each year group. I loved being part of the design and building of stage sets too.
After the birth of my first son, I worked as a Supply Teacher in Hampshire, before returning to Pembrokeshire. We all lived in a wonderful, ancient cottage by the sea, an acre of land to grow food, a stream, barns, orchard, trees to climb, a few minutes walk to the ocean. A tiny hamlet called Lake, a vibrant and kind community for my four children to grow up in. Space to grow.
I took a post at our local college, teaching 'A' Level and NVQ Artwork, then returned to do a variety of Supply Teaching in Pembrokeshire. As life unfolded and with my fourth child needing constant hospital care, I worked where I could, as a cleaner and some office work.
I returned to work in Education, firstly teaching EFL with adults, and then as a Supply Teacher and Learning Support Assistant near Pembroke. Great to be back working with young ideas and huge imaginations. Later I accepted a similar post in a rural Primary School, enjoying special needs work, teaching Philosophy, and creating specialised Art projects. At this time I gained an external certificate in Counselling and helped run workshops in Mixed Media and Textiles, a huge turning point for my Personal Art Work.
I travelled with a group of educationalists to Ecuador, South America. To Quito, and to Primary Rainforest. A huge and unique experience, offering up huge opportunities for work with schools.
I made a spontaneous plan and changed my life. My children had moved onto University and beyond. I left my job, put my magical cottage up for sale, took work in a local Castle for the summer, leaving to travel. Hong Kong and Australia being the furthest. Rich experiences. I heard my house was sold when in Sydney. On my return, no house, no job.
On my second day back in Pembrokeshire I had chosen a 'new' house, and was offered a job in a beautiful Hotel by the sea. I have been living in my 'Palace' and working at the Hotel for the last few years. Creating booklets, cards etc, and A Large Golden Mural in their new dining area.   
Last year I was fortunate to have a solo exhibition in the same room as my Mural. A great success, I was overwhelmed by the support I received. I sold many original works and limited edition prints. I am planning a second exhibition in September 2020. I continue to work in my own studio, and recently I have been holding mono printing workshops at local festivals and with small groups. I am loving exploring so many new creative processes.