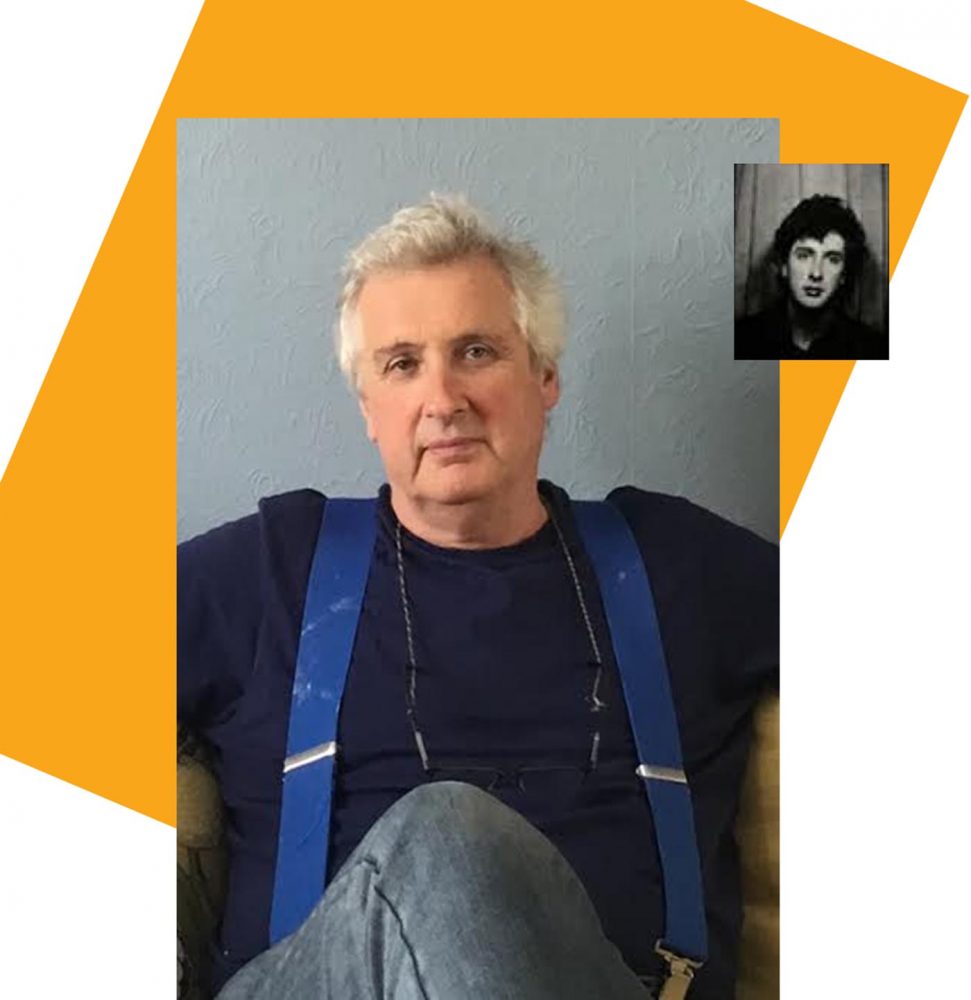 Neil Carroll
The very idea of going to Art College in the first place was an absolute dream and I feel so lucky to have had that opportunity and so grateful to my school Art teacher Owen Parfitt and to my parents for their encouragement. I am one of three children and they worked so hard to support us.
I travelled the early bus with the mining apprentices, they sat in a row on the big side seat with their pit boots and flasks and me opposite them in silver daps and sketchbooks. A complete contrast in dress code and pathways though a good bond between us. We took a mutual and genuine interest in what each other was doing, strengthened at the time by Jack Crabtree's amazing body of work on colliers.
Newport College of Art, its magical tutors and my brilliant fellow students taught me many things between the age of 18 and 22. Peers growing up and advancing together, sharing skills, knowledge and interests. My subject matter was often my home territory and my friends back home kept my feet on the ground.
Leaving college in 1980 wasn't easy, there was a recession on and the need to adapt, be flexible and re-learn was essential for survival. Willie Stewart and his Careers team were great in providing support there and my friend Brett Breckon sprinkled some magic dust by introducing me to Yvonne someone who instantly transformed my life and has continued to be an incredibly positive influence 40 years on.
We got on wonderfully and settled in Cardiff, marrying and starting a family with our first son David being born in the early 1980s, the beginnings of what has been a beautiful relationship. I completed a teacher training course and was offered a post teaching Art at Ross on Wye in 1985.
It's there that we began a new life and our second son Jack added to our family amongst the orchards, hop-yards and the steepled spires of Herefordshire.
My teaching career at Ross was amongst wonderful colleagues and students and it was a very rich and rewarding experience. There were many opportunities to carry out community based projects and to take trips to major exhibitions. I enjoyed being a painter in the classroom and a number of my former pupils have gone on to have careers in Art and Design which I am very pleased about.
Both of our sons are also working as designers which we are delighted about.
David and his partner Rachel had a son, Dylan, in 2017 and so we are delighted to have become grandparents too.
Yvonne has always encouraged me to continue with my own work which I enjoyed doing, particularly in the summer breaks. I have been fortunate enough to have exhibitions of my paintings too with a major solo exhibition 'The Spirit Fired' at Newport Museum and Art Gallery in 2004, also a touring exhibition 'Here Comes the Sun' which also represented Wales at the InterCeltique Festival in Brittany in 2010.
Yvonne is an accomplished printmaker and with a return to the valleys, we have had exhibitions together 'Kindred Spirit' at The Rhondda Heritage Park in 2015 and 'Trouvaille' at Cyfarthfa Castle Museum and Art Gallery in 2019.
This Forty Years On project and exhibition has kept me very busy and brings us up to date here in 2020.