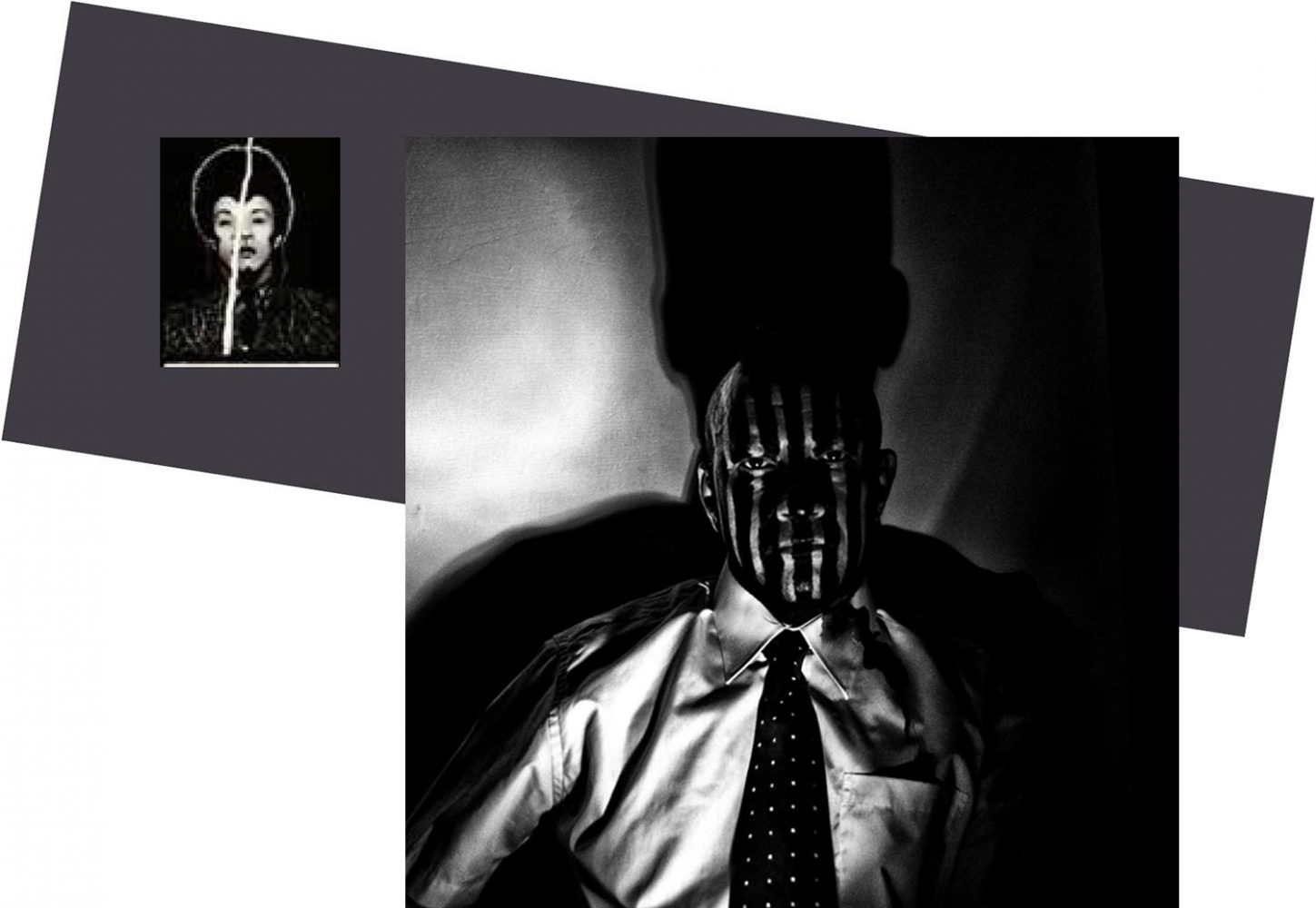 Bari Goddard
Once upon a time there was an ugly little Welsh boy who wanted to sing beautiful songs and create beautiful images but sadly, he was told he could only do one because that was the way of the world.  So he thought about this for a while and came to the only conclusion he was happy with – 'Really? watch me, I will do them all'.
After leaving Newport in 1980 with a BA in Graphic Design I drifted through various design and arts jobs all the while persevering with my love of music until 1983 when I moved to London and joined my first 'real' band 'KNIVES'. From then until I 'retired' from music in 1996 I sang, performed and appeared with artists as varied as Jimmy Somerville, Cliff Richard, Then Jerico, Banderas, Horse, Sex Gang Children, Madonna, Southern Death Cult, The Cure and Scary Thieves. Highlights included supporting Bowie in Paris in 1994, performing at the premiere of Pedro Almodovars 'High Heels' in London in 1991 and spontaneous unannounced appearances doing backing vocals for Lily Savage as her 'chav' nephew Stu Savage whilst Jimmy Somerville in drag performed as her 'slut' niece Jessie Savage.
I was continually painting and drawing through these years and exploiting every aspect of the hedonistic lifestyle that being in a Rock band offered. Exhibitions in London, Paris and Madrid, followed but on leaving my music career after a gruelling 10-month world tour I decided I wanted to try something else creatively, something that demanded a discipline I had never really been capable of – Photography.
So in 2005 I bought a camera, attempted to read a book on photography and, in my naivety and arrogance, promptly disregarded it and thought 'I can do that'. A vast learning curve followed, rejection after rejection as regards exhibitions for years until in 2012 I was given my first solo show in East London at an Anarchist Newspaper collective.
Since then I have been lucky enough to have exhibited worldwide in the most amazing cities and galleries, one of the highlights being part of a group show at The Louvre, Paris in Summer 2015.
I am currently working with Andi Sex Gang on his new project Dada Degas, Sex Gang Children on their new album, Holly Johnson on a joint homage to Derek Jarman and on my next solo exhibition 'The Dress' for 2020.
Recent photographic exhibitions include:
13 Group Exhibition, Groznan Croatia 2019.
13 Group Exhibition, Koprinvnica Croatia 2019.
13 Group Exhibition, Lauderdale House, London 2019.
13 Group Exhibition, Lauderdale House, London 2018.
13 Group Exhibition, Split Croatia 2018.
13 Group Exhibition, Lauderdale House, London 2017.
Solo exhibition The Sponza Palace, Dubrovnik 2017.
Ode To Life Festival, Montenegro 2017.
13 Group Exhibition, Embassy of the Republic of Croatia in London 2017.
Solo exhibition Dubrovnik Antique Gallery, Dubrovnik 2016.
Embassy of the Republic of Croatia in London 2015 and 2016.
The Louvre, Paris 2015.
Cave Gallery, London 2015.
Images: https://www.flickr.com/photos/g_o_d__photography/
Blog: https://godphotographyblog.wordpress.com/
Email: [email protected]