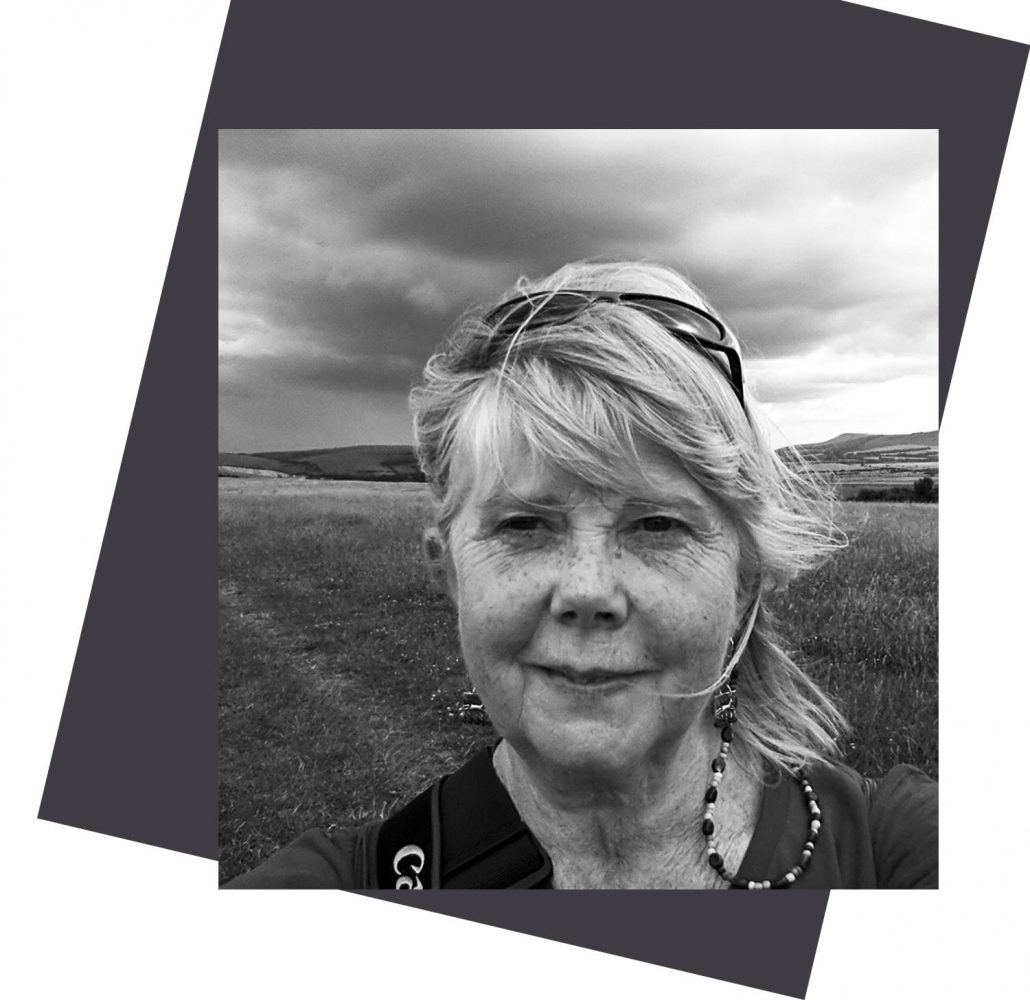 Cathy Cooper
I left Newport Art College in 1972 with a Diploma in Fashion & Textiles but circumstance led me into a long career in broadcasting, first at London Weekend Television in 1977 then at the new breakfast show GMTV in 1993, where I initiated and ran the Music Department.
A brief interlude with darkroom processes whilst at Newport in 1969 inspired me to take evening classes in photography ten years later when living in London. My interest developed over the years and I adapted quickly from film to digital. 
In 1999, I visited the Antarctic on an expedition cruise and this ignited a lifelong passion in the Polar Regions. In 2007 I was elected to serve on the Committee of Friends of Scott Polar Research Institute as Challenge Coordinator. I recruited and participated in fundraising Arctic dog-sledging challenges, also giving talks and presentations of my photographs.
Whilst working full-time, I started travelling on a regular basis with a journalist and in 2008 my first images were published by the Mail on Sunday. Since then I have been a regular contributor to their travel section.
My involvement in a number of environmental and history projects, resulted in a unique and significant photographic archive of a successful ten-year campaign in 2006 to save a Late-Victorian Electricity Works in Twickenham. This received local and nationwide press including front page of the BBC website.
In 2011 I retired from GMTV and went back to college to study photography for two years, gaining Distinctions. While researching projects for my course, I discovered the circus. Photographing it became an obsession that continues today and has resulted in having two showcase exhibitions in Zippos Circus Big Top in 2018 and 2019.
Since 2013, I have been a regular contributor at Orleans House Gallery, Twickenham and one of my photographs is in the Richmond Borough Collection. I have won awards in major competitions including International Garden Photographer of the Year 2016 and 2017 and exhibited at the Royal Botanic Gardens Kew and the 2014 Oxford Photography Festival.
My work has been published extensively in magazines, books, and on websites. A snap that I took in 1973 of Joe Strummer at a Newport student party was used in the Allan Jones bestseller 'Can't Stand Up For Falling Down' 2017 (Allan was also an ex-Newport student).
In 2019 I had my first retrospective solo photography exhibition – Life Through A Lens: 60 Years With My Cameras – at Orleans House Stables Gallery, Twickenham. The exhibition included photographs I had developed and printed back in my Newport days.
In the same year, two of my circus images were accepted for the Discerning Eye Exhibition at the Mall Galleries, London and two triptychs chosen for the first Landscape exhibition on the new Saga cruise liner Spirit of Discovery.
The years I spent studying and living in Newport were significant. They shaped who I am today and made me fiercely independent.  I look back on them fondly and from time to time make a pilgrimage to visit the old haunts of my well-spent youth. 
I left the wild beauty of Pembrokeshire to come to Newport.  It was a big life-changing adventure for a sixteen-year-old but a decision I'll never regret.

The friends I made at Newport Art College are still around me today.  It was a special place that cemented close bonds. Art College taught me how to perceive, to design, to draw, to express.  Newport taught me how to live.